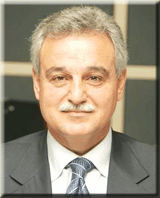 Dear Shareholders,
We are pleased to present an overview of the financial and operational achievements of 2021. This year, due to the Corona pandemic and aggression on our people, we witnessed an exceptional year filled with difficulties and challenges. Despite that, we continued to focus on developing our Company, achieving good financial results and contributed to the development of the electricity sector in Gaza.
We have managed to accomplish several of our goals, in the hopes that 2022 will be a year in which all of our targets would be achieved, in turn, allowing us to continue the journey of transforming the electricity sector. These achievements will support the national economy and establish stability and prosperity in the Gaza Strip.
Despite the circumstances, the Company has managed to successfully maintain its financial strength by achieving profits of US$ 10,187,369 in 2021 which contributed to the growth of its assets and shareholders' equity value. In addition, the Company's share gained the confidence of several shareholders which led to high trading volumes closing at US$ 1.85 per share at the end of 2021. This is 16% higher than the closing price at the end of 2020.
We have been able to collect a considerable amount of the outstanding receivables due from PENRA, enabling the Company to secure the necessary liquidity to fulfill its financial obligations and carry out its operational and maintenance activities.
Considering all the circumstances, the Company continued to operate and generate electricity with high efficiency and effectiveness. This allowed us to provide our families in Gaza with the primary needs to facilitate their work activities.
We are exerting our best efforts to finalize all the necessary agreements to supply natural gas to the power plant. In coordination and understanding with PENRA, the Qatar Gaza Reconstruction Committee (QGRC) and GEDCO important milestones have been achieved which will lead to the development of the Gaza electricity sector. These will include the introduction of clean energy, supply of a stable supply of natural gas to the power plant and the implementation of expansion plans of the power plant to reach 500 MW in the near future. All these lead to the development of the economic and industrial sectors in Gaza which, in turn, will relieve our families in Gaza from their sufferings.
The Company continued its active social contributions during 2021 which focused on supporting the humanitarian needs of affected and displaced families imposed by the brutal aggression on Gaza in addition to Corona pandemic.
Finally, we highly appreciate the sincere efforts made by the Palestinian National Authority, the Qatar - Gaza Reconstruction Committee and all relevant parties for their efforts to resolve the electricity crisis in the Gaza Strip. We extend our thanks and appreciation to the continued support and efforts of the Board of Directors allowing us to achieve our mission. We also extend our special acknowledgement and appreciation to all the Company's professional staff for their commitment to achieve the Company's goals.
Walid Salman
Vice Chairman & Executive Managing Director