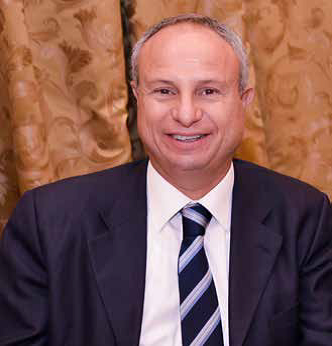 Dear Shareholders,
It is with great pleasure that we meet you again on the nineteenth ordinary General Assembly meeting of Palestine Electric Company. On behalf of myself and my colleagues in the Board of Directors, we welcome all our valued shareholders and thank you for your attendance and participation in this important annual event.
Despite the unprecedented circumstances imposed by the Corona virus and the war on Gaza, the Company has succeeded in managing and adapting to these circumstances. The year 2021 has witnessed many important achievements, which had a great impact in enhancing the Company's financial and operational performance. The company has achieved satisfactory returns that contributed to developing and protecting the interests of our shareholders.
Continuous development...
We are exerting all efforts to develop the electricity sector in our beloved Gaza, where we have made great steps in coordinating with the Palestinian Government, the Palestinian Energy and Natural Resources Authority (PENRA) and the Qatar - Gaza Reconstruction Committee (QGRC) to supply the power plant with natural gas for its operation in order to ensure a sustainable power generation capacity to meet the current & future demands of electricity in Gaza. We trust that our efforts to achieve this goal will succeed which will contribute to ending the electricity crisis, developing the economy, and improving the living conditions of our families in Gaza.
During 2021, the Company was keen to continue its social contributions to support the development of the communities amidst the exceptional circumstances imposed by the Corona virus and the war on Gaza. The Company played a key role in supporting and assisting those who were affected and displaced, believing in its national and social responsibilities to enhance humanitarian support to all segments of the Palestinian society.
In conclusion, we extend our gratitude and appreciation to all of our shareholders for their trust and investment in the Palestine Electric Company, and I also wish to acknowledge and extend my appreciation to the executive management and all employees of the Company for their dedication and hard work.
I trust that efforts will continue to be made to achieve our goals, and wish to express my best wishes for the success of our Company and serving our people.
Samer Khoury
Chairman of the Board of Director's